Bc. Lukáš Endal
---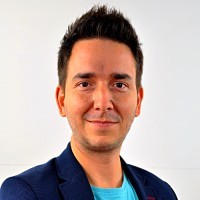 ---
Lukáš Endal is a partner of Anodius, an international company that delivers end-to-end solutions for the digital transformation of companies, both in terms of technology and expert advice. He has been successfully dealing with this issue for 15 years.
Endal specializes in complex ERP and CRM systems that are built on the world's most successful platforms. He has worked on projects for brands such as ČEZ, Generali, GLOBSEC, Y Soft, Saab, CS CARGO and Frentech Aerospace.
In recent years he has been very involved in CX and EX issues. He participates in Experience Talks – community-oriented events for professionals interested in the topic of employee and customer experience.