Ing. Andrea Cejnarová, M.A., Ph.D.
---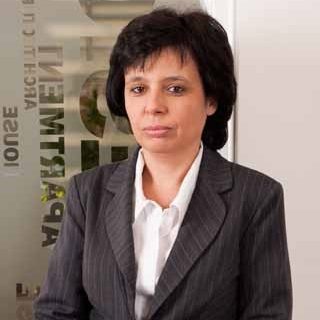 ---
Ing. Andrea Cejnarová, M.A., Ph.D. has long been devoted to interdisciplinary topics related to advances in science, technology and industry and their impact on the economy, society and personal development of individuals. In a regional and international context, she deals in depth with issues related to the concept of "Industry 4.0." For 12 years she was editor-in-chief of the professional industrial magazines Technický týdeník and Technik management, published by Business Media CZ. In 2020, she became one of the founders of the company Industry Competitive, a.s., where she serves as Executive Director. Industry Competitive, a.s. currently owns two separate trademarks: Industry Education – an education and advisory center for industrial enterprises and Industry Independent – a planned international portal for independent industrial journalism.
Andrea graduated from the Faculty of Nuclear and Physical Engineering of the Czech Technical University in Prague and subsequently completed postgraduate studies at Charles University Faculty of Mathematics and Physics in general physics with a focus on the interpretation of quantum physics. At the same time, she also studied the philosophy of natural sciences, both at domestic and foreign universities in Germany and South Africa. She completed her pedagogical education within the framework of CŽV at the Faculty of Education of JU in České Budějovice.